Medical and Therapeutic Support for Employees
The Coronavirus Pandemic has seen an alarming increase in the numbers of persons who have experienced heightened stress and anxiety.
Consequently, there is increased alcohol consumption and deaths caused by alcohol-related illnesses which is of great concern to employers. [BMJ 2021;372: n607]
The large numbers of employees now working from home may require additional support from HR Departments.
Stress and anxiety cases are the fastest growing areas of litigation/claims for damages in UK Courts.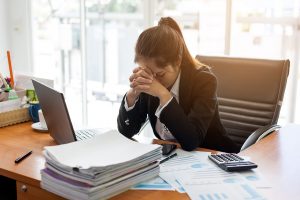 Addictions UK have been providing therapeutic and medical support to employers since 2004.
We are a leading provider of home-based addictions and mental health treatment services, including Medical Detox and we can respond quickly and efficiently to enquiries.
Our Health Care Practitioners, including psychotherapists and doctors, have worked with employees providing a range of therapy and advice services.
Stress, Anxiety at Work, Addictions, Pathological Dependence, Bullying or Harassment are becoming major workplace issues.
Our treatment services can be delivered remotely through Microsoft Teams / Zoom.
We have nearly twenty years of experience providing remote assistance, having been early providers of home-based medical and therapeutic services.
Our Free Recovery Assessment Service will allow us to discuss possible options with potential clients and their family members and, where required, HR Personnel.
Addictions UK HR Training and Support for Training and Support Services
We offer a series of training courses on Mental Health and Addictions for Professionals – some of which will be instructive for HR Department Personnel.
Our Courses:
✔ Affordable – available for a fraction of the cost of other available courses
✔ Flexible – Study at your own pace at home – choose the modules that suit you!
✔ Professionally developed by international team of doctors, psychiatrists, psychologists and therapists
✔ Certification / CPD via the Open College Network
✔ Easy-to-learn, easy-to-navigate online platform.
The training is delivered in short, manageable sessions. Participants can consolidate their learning at the end of each module with a short quiz.
---
If you have any questions with regards to the online training or materials, please call today: 0800 140 4044 or contact us online
---
Consultancy Support to HR Departments
Many employers and organisations – small and large – have not adopted the required policies and procedures relating to Mental Health Neurodiversity or pathological dependency issues.
The misuse of drugs and alcohol can be a serious workplace issue and can be a hazard to themselves, colleagues, and the organisation.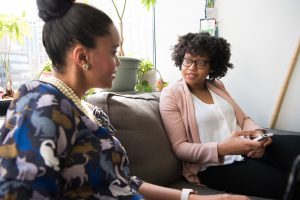 It can lead to unacceptable absenteeism, low morale, financial loss and breaches of the legislation.
An adequate policy should address and support workers who may have a dependence issue.
It should encourage workers to seek help and help workers connect with organisations / NHS support for this illness.
The policy should apply to all staff, but special attention needs to be used for those working industries such as transport, building, trade, and service sectors where lives may be placed at risk by breaches of health and safety requirements.
We can advise on drug testing services for employees by arrangement.
Our associates offer a consulting service to support employers with ensuring their policies on mental health and addictions are up to date and assist HR Departments with this service if required.
It is also essential that the work force's mental health needs are attended to, and where staff have been working alone or at home, guidance is also available to HR Personnel on these risks.