For Health Practitioners and Carers in Addiction Therapy and Mental Health
Expand your knowledge for a rewarding future!
✔ Affordable – available for a fraction of the cost of other available courses
✔ Flexible – Study at your own pace at home – choose the modules that suit you!
✔ Professionally developed by international team of doctors, psychiatrists, psychologists and therapists
✔ Certification / CPD via the Open College Network
✔ Easy to learn, easy to navigate, online platform
✔ Available for partnerships with Rehabs and other service providers
✔ Ideal for Physicians, Psychotherapists, Counsellors, Nurses, Recovering persons, Charity workers, Students, LGBTQ+, Great & Good and Carers
The training is delivered in short, manageable sessions. Participants can consolidate their learning at the end of each module with a short quiz.
Jump to a section for a detailed breakdown of the courses available;
Modules for Health Practitioners,
Modules for Service Users,
Modules for Carers
We also have Medical and Therapeutic Support for Employers and Employees.
Or dive right in and visit the training courses online…
---
Why Choose Addictions UK Training Services?
Addictions UK are leading providers of Home-based Addictions Treatments in the UK including Medical Detox Services with a proven record of accomplishment in helping people and their families, loved ones and carers to recover their lives.
Our first-class practitioners continue this therapeutic work and deliver high-quality training.
Our innovative training courses provide integrated educational opportunities linking therapy opportunities with well researched training and education modules.
Our courses are accredited through Open College Network and both Certificated and Continuing Education / Professional Development Points and Hours are awarded.
Each course gives you the essential information you need to know about a subject, with additional clearly presented materials, and you can study at your own convenience and pace.
You will come away with a richer understanding and knowledge.
Presented in clear, jargon-free language, our training is suitable for everyone – whether you are a professional looking to increase your knowledge and effectiveness or someone interested in the topics surrounding addiction for personal reasons.
Addictions UK provide three delivery methods for our training courses
Face-to-Face training courses located throughout the United Kingdom by arrangement with purchasers. These courses are subject to being able to ensure safety measures due to Covid-19 issues.
Customised Remote Training is offered through a wide range of Zoom / Microsoft Teams and other software services. Given the requirements to maintain safety measures due to the Coronavirus Pandemic this delivery method has proven to be very popular.
Downloadable courses via the Addictions UK Website with the added availability of home-based coaching and therapy services offered remotely.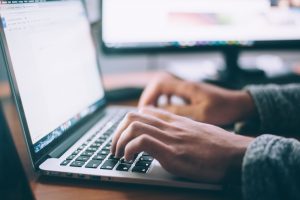 We do our upmost to make sure that the training you and/or your organisation require is delivered to a high standard within the time and budget required.
We guarantee to offer the best price possible while still providing high-quality training. Please contact us to discuss your requirements.
Addictions UK are a Social Enterprise and Social Firm who are members of Social Firms UK, Advice UK and the Association of Mental Health Practitioners.
---
Why Invest in Addictions UK Training?
Investing in Addictions UK training programmes will increase your knowledge and understanding of addiction and the issues surrounding addiction including mental health and neurodiversity.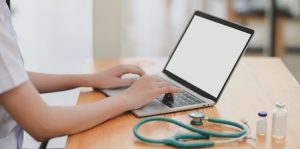 Our training will contribute to yours and/or your organisations Continuous Professional Development (CPD) through the Open College Network.
More knowledgeable professionals, staff and volunteers contributes to a more effective workforce with improved outcomes for clients.
The OCN have validated our training courses and offer certificates at a variety of levels for the satisfactory completion of our training courses.
Reflecting the diversity of our clients individual and organisational requirements, we offer a choice of ways to learn about the issues and topics surrounding addiction and much more, enabling you and/or your organisation to maximise your learning experience from your chosen training solution.
Addictions UK work with several therapists and practitioners who were once service users with pathological dependence issues who have been able to address their addictions issues and become abstinent.
These individuals have invested a significant amount of effort into addressing their problems and have embarked on professional training courses.
Addictions UK encourages the take-up of integrated therapy and training for those people who wish to develop work opportunities in this specialised subject.