A Survivor's Guide
New Year's Eve should be a happy occasion, but it can be anything but for individuals working particularly hard to stay sober.
One of the beverage sector's most lucrative seasons is Thanksgiving through New Year's Eve. Studies show that one-fourth of the multi-billion profit the distilled spirits industry makes each year comes from these few weeks.
This shows that temptation is everywhere, from family gatherings to club events timed to the countdown.
Want to welcome 2023 in style without having a drink?
We have your back. Discover a handful of our favourite alcohol-free ways to have the time of your life on December 31 by reading on.
1. Host a dance celebration
It is as enjoyable as it sounds.
On New Year's Eve, you don't need to get invited to the most incredible dance party in town. Instead, you can host your party where the rules are your own. Among those guidelines? No alcohol!
Be imaginative and fun about the theme, music, cuisine, and décor. Dress in tacky sweaters, 1990s neon attire, western outfits, or whatever else you love! Next, coordinate the outfit with the remainder of the theme.
You'll have so much fun cutting the rug that you won't notice anything happening around you (or drinking).
2. Throw a dinner gathering
Have a dinner party to keep the conversation about the food and not the beverages!
Invite a few close friends who have been through something similar and will respect your choice not to drink. Afterwards, get imaginative with your cuisine! Find the main meal everyone can contribute to after a fancy charcuterie board starter. Think about DIY sushi rolls or "creating your own enchiladas"!
Find some festive mocktails to drink. Is anyone up for some raspberry soda?
3. Contribute your time
Do you struggle to resist the impulse to drink this time of year? Spending time assisting others is one of the most effective methods to redirect your thoughts and change your outlook.
Connect with your neighbourhood and find out about any homeless shelters, youth programmes, soup kitchens, or other places where you can encounter neighbours in need. Volunteer to celebrate the occasion with the members of a sober house. Make plans to spend New Year's Eve there doing good deeds rather than resisting temptation. Make it a new tradition by enlisting the aid of a handful of your closest friends!
4. Clear your head
It is undeniable that the holidays can harm our mental health. The stress of trying to fit time with family and friends into your already-packed vacation is added to the rush and bustle of gift-buying.
Your nerves are still frazzled, your emotions are out of control, and your mind is still racing by the time New Year's Eve arrives. This makes it even harder to cope with the stress of a holiday that involves binge drinking. Make some time for yourself to keep you sane and sober.
You can do this through yoga, meditation, prayer, or just by being quiet and letting your mind wander. When you're through, list your resolutions and objectives for the coming year and consider your progress.
5. Arrange a gaming night
Group games may add laughter and entertainment to your evening, from charades and Monopoly to Cards Against Humanity!
Hosting a game night is a great way to stay sober on New Year's since a sober mind makes it easier to embrace your competitive nature. Please invite your friends to bring their preferred games, then take turns playing them all!
Even a friendly bet can boost the stakes. The player who loses the most games must wash the dinner dishes!
6. Get outside and into nature
Simply because you don't want to drink on New Year's Eve doesn't mean you have to spend it at home doing nothing. Use this as an excuse to venture outside if parties aren't your thing.
Join a few close friends or members of your family for a night of stargazing, tent camping, or ice skating. Allow the crisp air to strengthen your body and release your thoughts as you inhale it. Reinvest in the healthy routines you've worked hard to create and get a head start in January!
7. Go on vacation
Who says you have to spend New Year's Eve at home? When festive activities occur, some people may find it more challenging to be near their usual hangouts.
The week before New Year's Eve, your favourite restaurant might transform into an alcoholic party locale. Even if you don't want to go out, your buddies could push you to do so. Even your early years may contain plenty of temptation.
Plan a long weekend and take a few extra days off work if that's the case! Make a new kind of delightful memory by picking a place you've never been.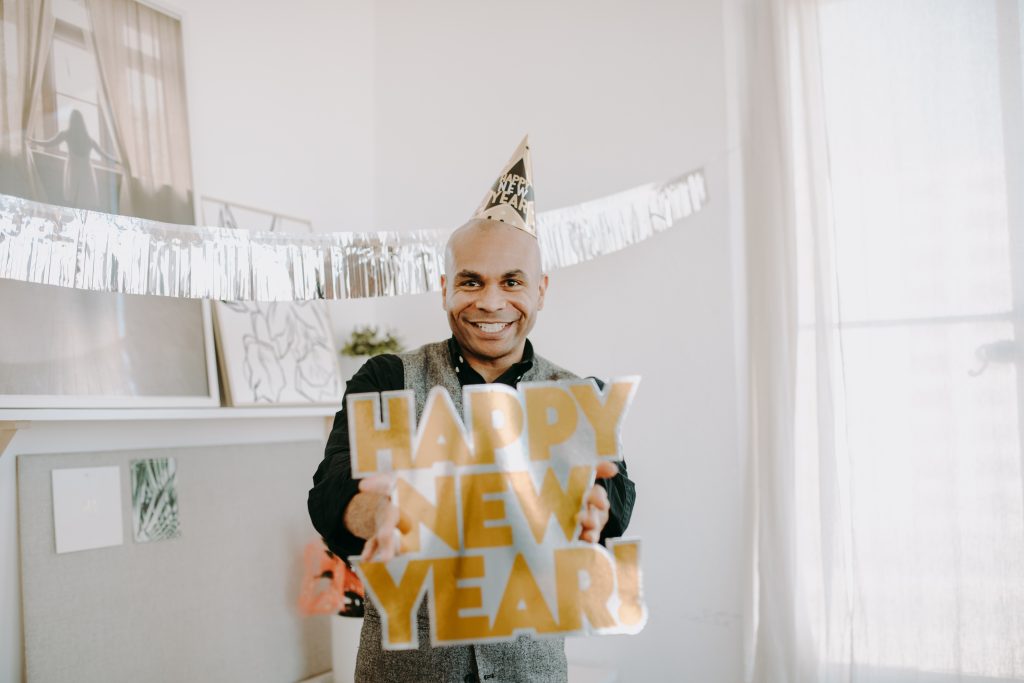 Having a sober New Year's Eve is a blast
One of the most exciting and joyful nights of the year for many people is New Year's Eve. It's a chance to reflect on how far you've come in the past 12 months and make plans for the next 12.
This holiday can be challenging for people who have promised to avoid drugs and alcohol.
Fortunately, you can still have a tonne of holiday fun while sober!
We're here to support you whether you attempt one of the suggestions on our list or develop a brand-new one on your own.
Contact us right away if you need assistance with alcohol addiction. To assist you in overcoming this obstacle and reclaiming the life you were meant to live, we provide home detox and ongoing recovery support, and sober housing.